Aloe Vera como tratamiento para la psoriasis
Si está buscando un tratamiento para la psoriasis, el Aloe Vera es la respuesta.
La medicina convencional no enumera una cura específica para la psoriasis, pero los estudios del científico Bill Coats, autor de The Silent Healer: A Modern Study of Aloe Vera, han demostrado que el jugo de Aloe Vera, cuando se bebe a diario, puede ayudar no solo a controlar esta condición.
El tratamiento recomendado para la psoriasis con Aloe Vera implica un uso tanto tópico como interno.
Aplicar dos veces al día Curaloe All Purpose Cream en los lugares infectados. Aplique directamente después el Body Gel, este producto con sus propiedades transdérmicas penetrará profundamente en su piel y llegará a las capas subyacentes de la piel.
Como la psoriasis es causada por un problema del sistema inmunológico, recomendamos beber 2 cucharadas diarias del suplemento de salud de apoyo al sistema inmunológico.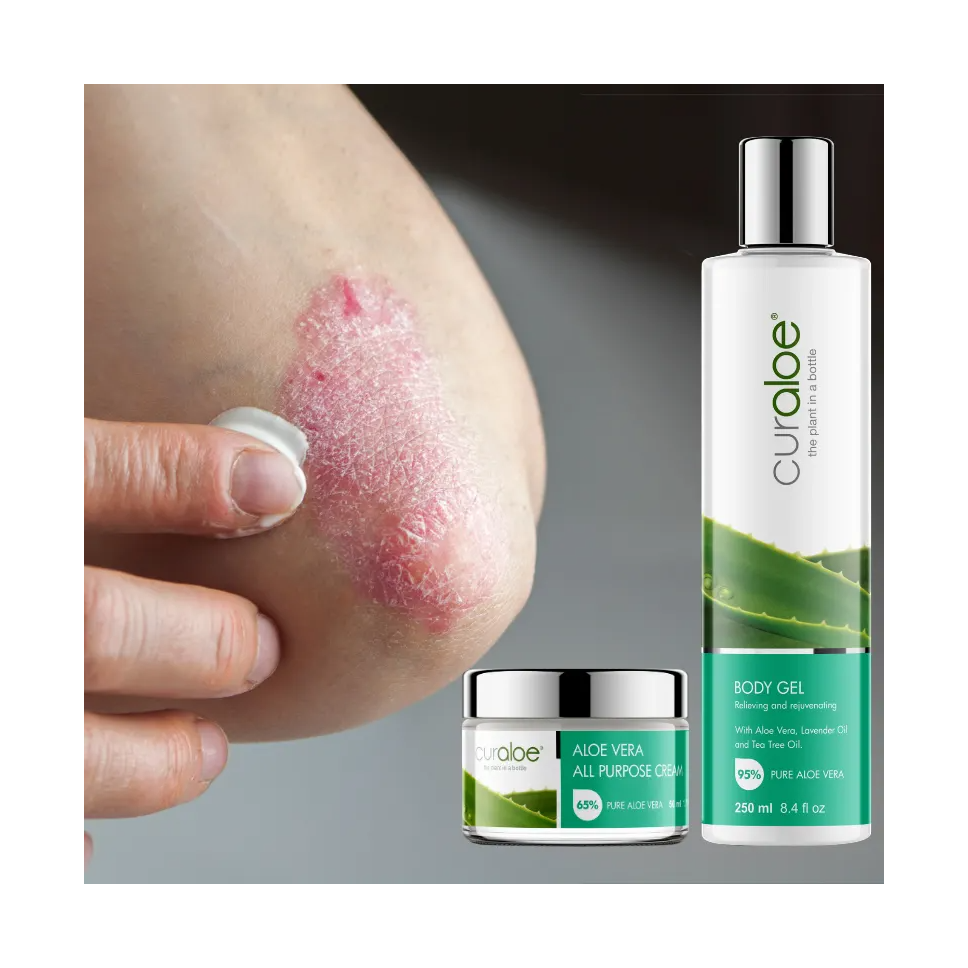 10 productos encontrados en Psoriasis